We have a duplicate ARForm that has a few additional linked tables including UD08. Most of the data shows up fine when AR invoice is printed but one specific field (ShortChar04) the crystal reports file uses is not being included in xml dataset. See screenshot below.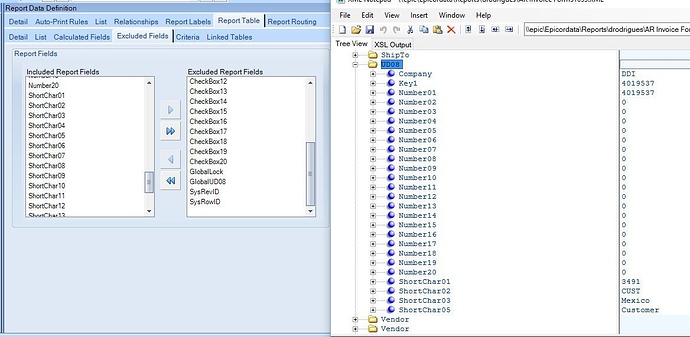 Anyone ever run into this issue ?
ps: I queried the database and the record for relevant ShortChar04 and it has a value for sure.