To make a long story short…we recently went form 9.05.702A to 10.2.300.5 and I know the BAQs have changed but I am not sure how to do this in E10.
In E9 I last selected on the DMRActn table to pull the last action.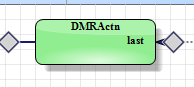 In E10 I don't have an option to do that. Do I have to make that table a subquery? How would I pull the last?
Thanks