So I am working on converting and excel process we use for printing out print for the shop to bartender. I have a BAQ that groups and sums up each part number on a job so that they get one print with a total qty for the job.
Here's the example. The front of the print, I have working just fine.

The back of the print (we print double sided) is going to have a barcode for each job and operation so that they can clock into the applicable operations with a single barcode.


Here is the data, I've use the comma delimited to add the multiple values into a single cell.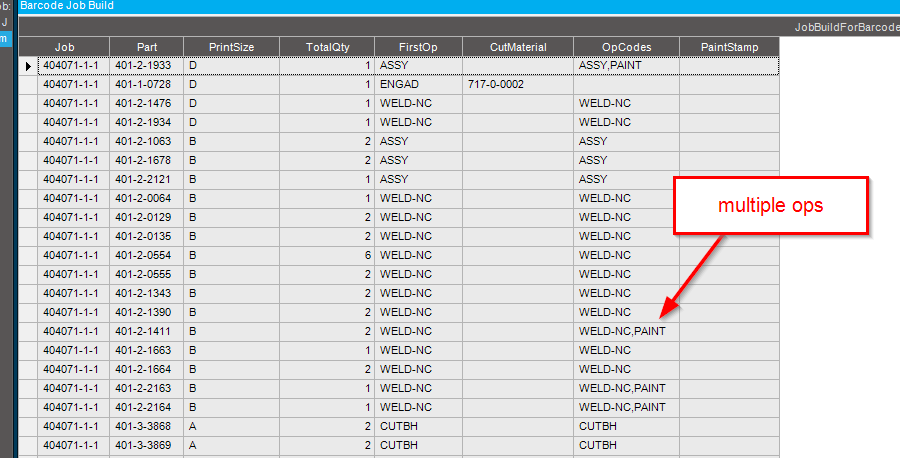 I need to be able to pull these operations out of that single column into bartender. The order will matter (it has to be in that order) and I would like it to be dynamic so I don't have to hardcode values into the templates.
I can make a new query where I duplicate rows if I have to to be able to send to bartender utilizing page breaks, but I was going to see if I could use the same data for my template in bartender in order to have a single source so I have redundant systems without have to maintain redundant BAQ's (or chop it up in the code I'll use to write out the CSV)
In Bartender, I can make multiple templates that show up on conditions, but I would have to make them hardcoded (I think) and then the order wouldn't be preserved since it would be basically if field contains x.

Does anyone have any elegant solutions for this? At this point the only options I see are making a new BAQ that duplicates the rows, or duplicating the rows on export from the customization that I will build in the C#.