Quick questions on the results of an inserted field query like: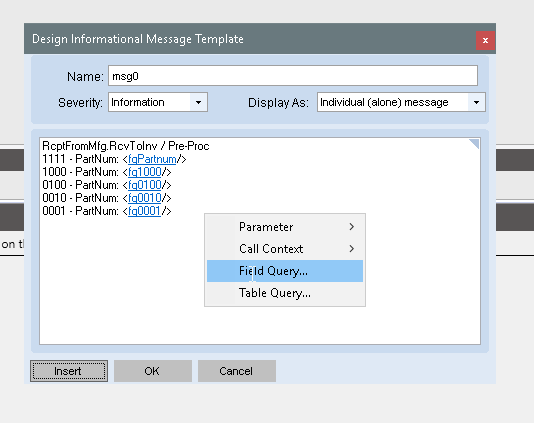 There are 4 filters in the dialog for designing an field query: Added, Deleted, Updated, and Unchanged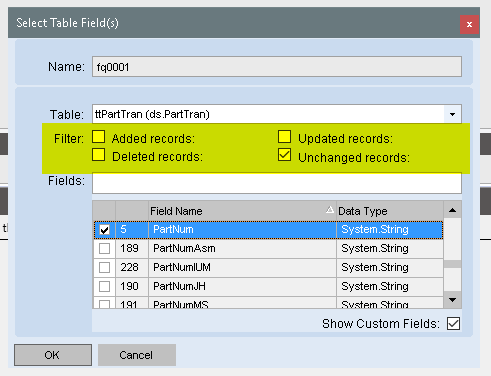 These are all OR'd together, correct?
So if the action on the field of the table selected matches any of the selected filters, the value will be returned. In the above pict, a value will only be returned when the value of the PartNum field of the record in table ttPartTran, is not changed.
If only Added records was selected, then only the addition of a record would cause a value to be returned.
So I did a test, by inserting 4 similar field queries. All are identical except for the filter. The binary num at the beginning of each line represents which filters were enabled(1000 = Added, 0100=Deleted, …1111 All four)
Here is a Pre-Process MD: that fired after doing a Receive Job to Inventory: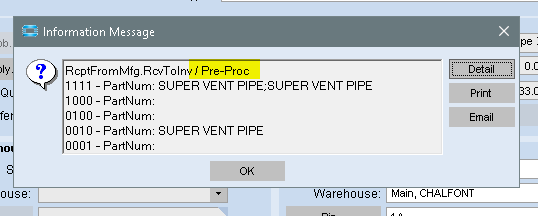 Why does selecting all of the filters (line 1111) result in the value being returned twice ?