Hi all,
So Im attempting to add the part tran table to the stock status report however Im getting an interesting error that I havent seen before.
"Default value or value provided for the report parameter 'PartNum' is not a valid value."
Which sounds fairly straight forward, except I have no idea why Im getting this error.
Here is my RDD:

And my organized code: (I can post my actual code too, I just thought a picture might be neater)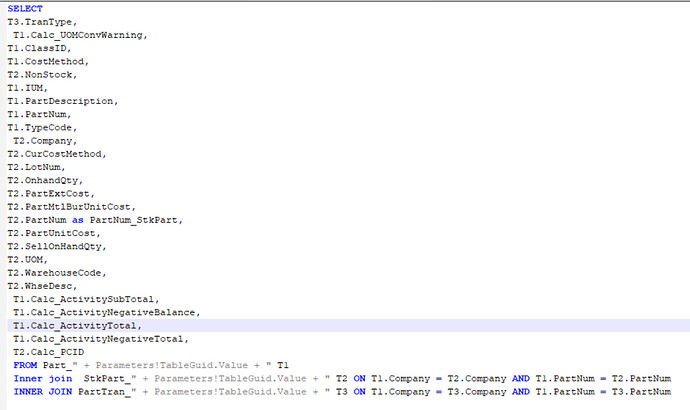 The only two parts that I have added is adding the T3.TranType variable along with the final inner join with PartTran and Part. If I get rid of my parts of the code, it runs fine.
Thanks again for any help!