Hello all,
Here is a customer contact record that was recently updated by one of our users to include last name. Prior to this, the contact only had a first name "Terri" and a phone number. User updated record to include last name (Terri "A") and saved. However, I think the user may have inadvertently selected an existing "Person" (a prior employee) when she updated the record.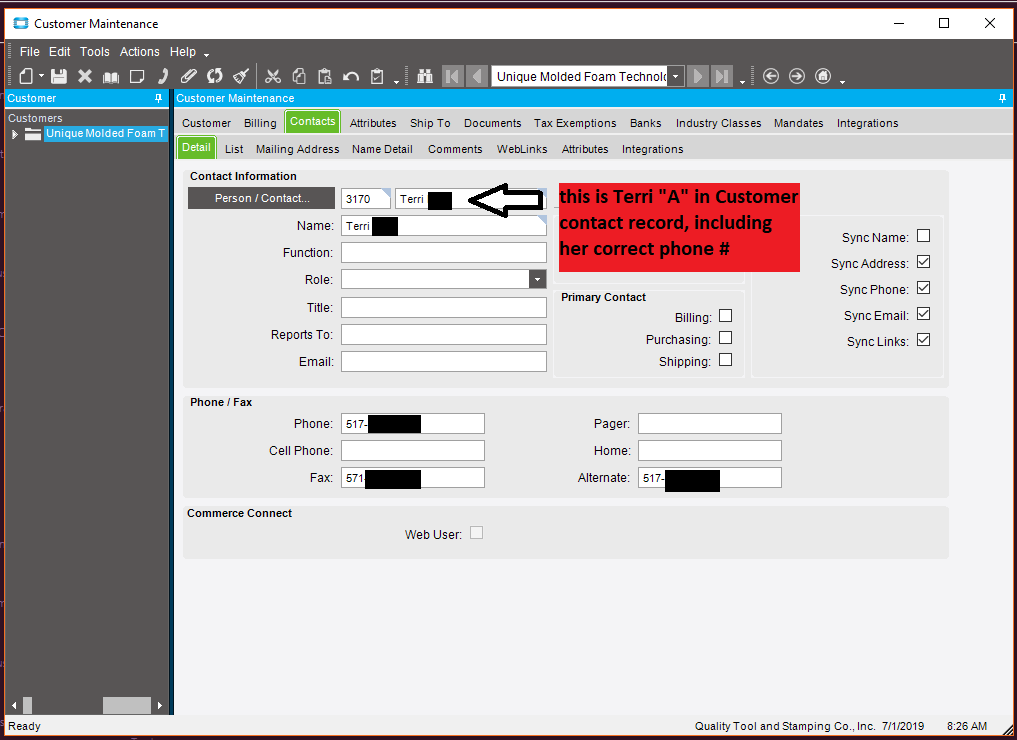 It seems that when she updated the contact record, it prompted a name and phone number change to a prior employee's record (Terri "B")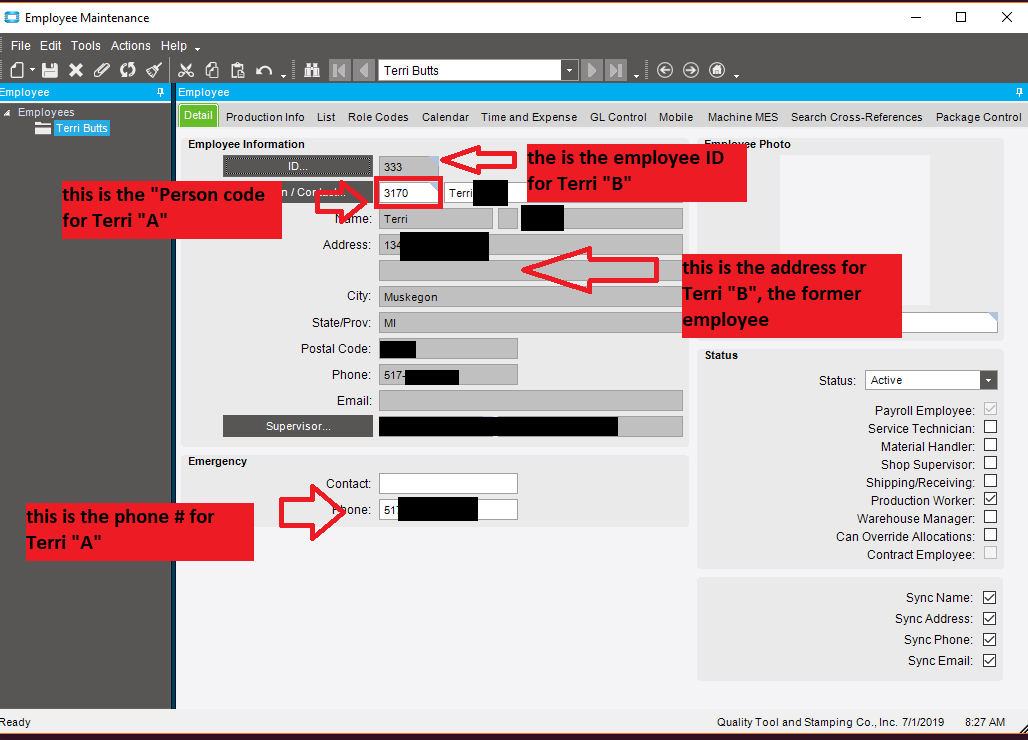 Is there any way to undo this? Payroll records are now attached to Terri "A" and there is no longer any reference to the employee's name, Terri "B".
Any ideas?
Thanks so much,
Alice