We have 2 sites. MHS and EVC
I have checked and I created a period in MHS using naming convention YYYY-MM-[SITE]
So when I go into cycle count maintenance in MHS and search for cycles it shows me the correct period.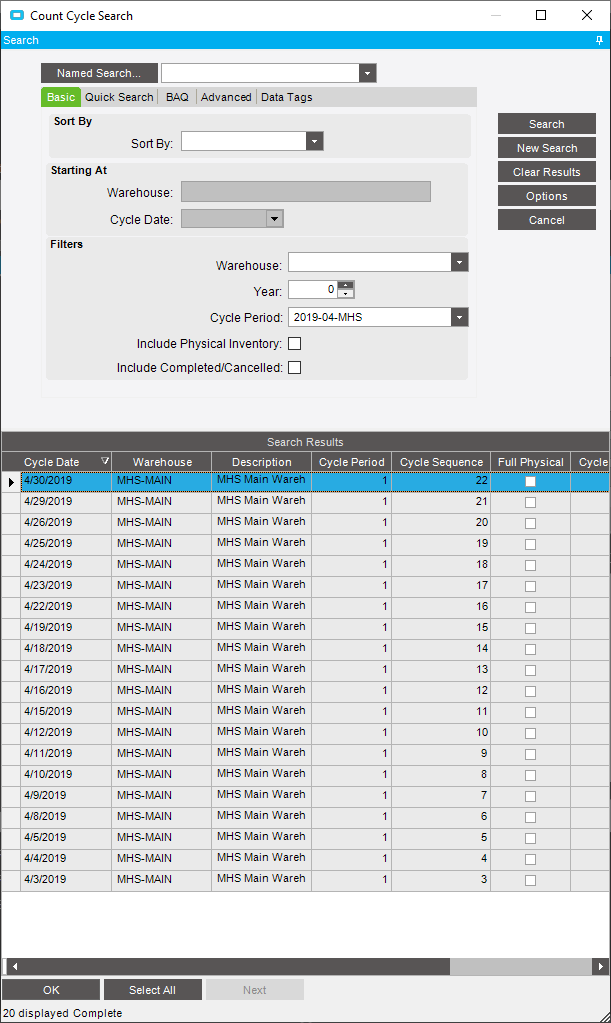 Cycle Count Period is correct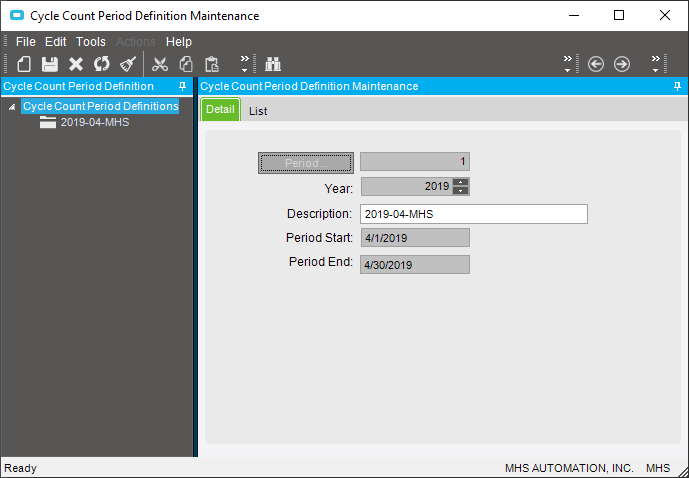 Now I have periods in each site that have the same start and end dates. But it is displaying the description of the EVC site when you pull up a cycle in MHS.
See first imange.