Good Morning All,
Hope you are keeping well. - I found this trend and it had helps a lot with what I need to do… The main part of this is adding a Field to an SSRS report…
I have followed this and have come to a problem, when I when to Sync the Dataset, I got the below error.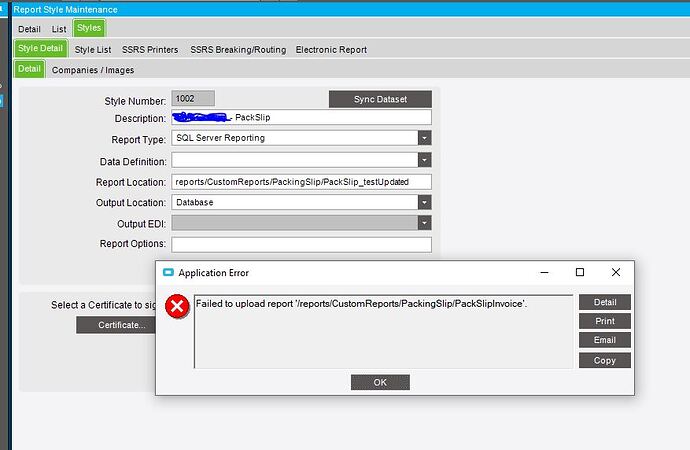 On their Server in the Custom Reports folder, there are two SSRS reports.
If anyone can help it would be great…