Where can I update the default net terms that comes up when an order is placed?
thanks
John
In Terms Maintenance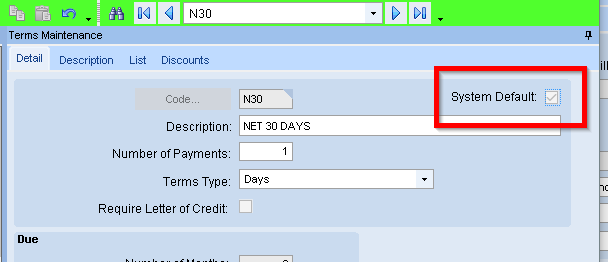 EDIT
Note that a Terms Setting in a Customer entry will override this.
Also, there is a similar default setting in Ship Via Maintenance. Which is also overridden by a setting for the Supplier.
@ckrusen is correct, but I think there is also purchase terms that can be set at the supplier records to override the system default purchase terms.