I am having trouble deleting a call log. Anyone else have this issue?
Hi William - I can't delete them in 10.0.700.4 or 10.2.200.8 either…
Hey Epicor - If "it's working as designed", why not remove or grey out the "X" delete icon on the toolbar?
It is greyed out in the File dropdown.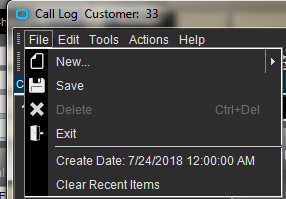 According to application help, call log entries cannot be deleted.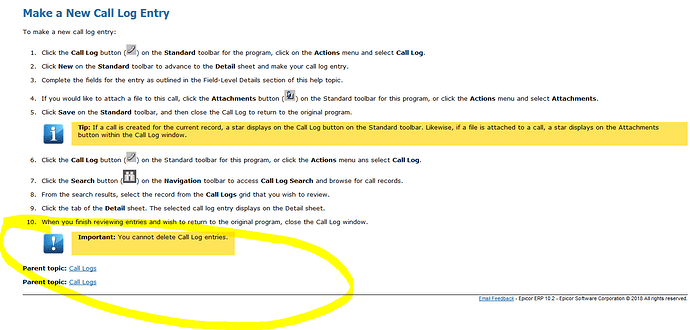 In 10.2.200.9, the delete button is grayed out on the toolbar.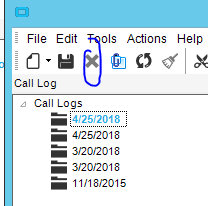 Perhaps depending on the theme it may not look grayed out?
Nathan - I've been fooling around with themes, so that may be the case. As always, the help file FTW.

Thanks!