Hi,
I'm trying to access the menu General Ledger Account Summary but hit the below error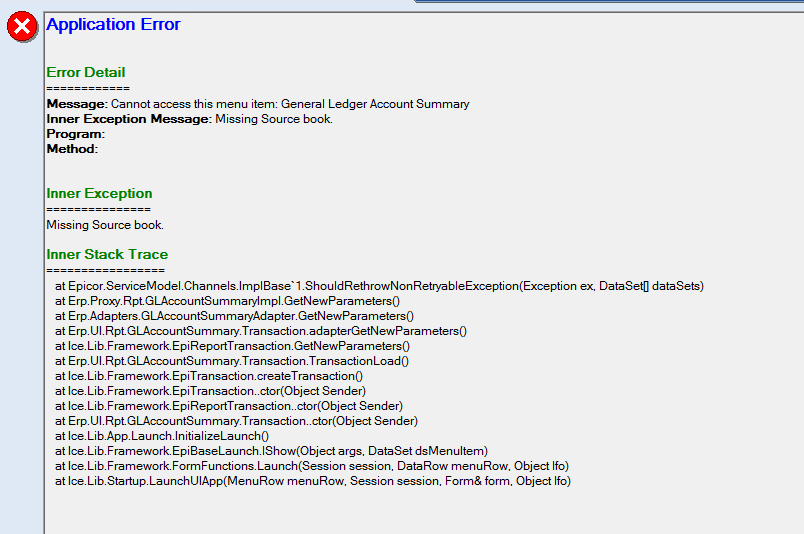 Please advise.
Is it possible that the form has Saved Defaults, that are trying to prepopulate the form with bad data (like Selecting a Book that doesn't exist)?
If the form does load after clearing that that error message, try clearing defaults, then close and re-launch GLA Summary.
Also check for customizations and/or personalizations on that form.