I'm posting this here so I will immediately see the problem after having exposed my ignorance to the masses.
I need to log the change in a job's due date upon rescheduling, so I added an in-transaction data directive on JobHead.
Here's the condition block:
And the code block: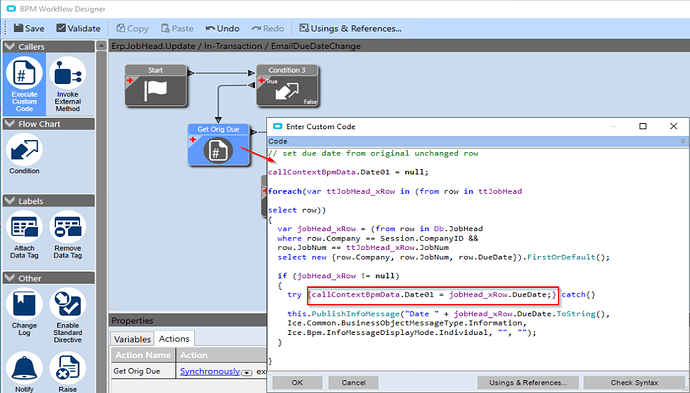 I'm expecting to get the due date before it's changed so I can store it in a UD table, along with other information. But it's getting the NEW date not the old one:
Recommendations?
Thanks,
Joe