What is the best way to find all parts in transfer orders that are IN-TRANSIT status?
You could use the Receive Transfer Order program to find all shipped TO's that haven't been received yet.
In the TO Search, set status to "Not Received"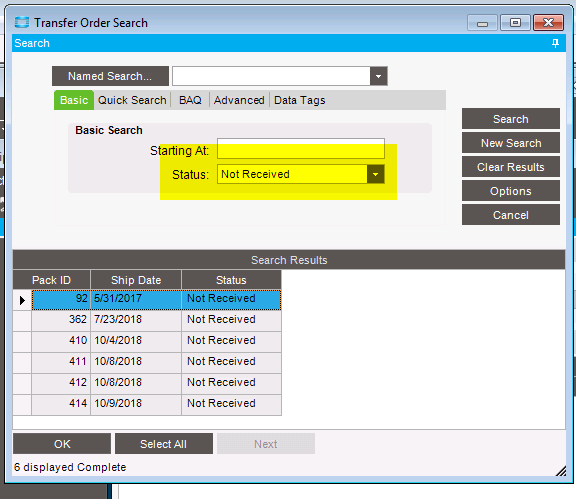 Then walk through the not yet received TO's, and see the Lines Pending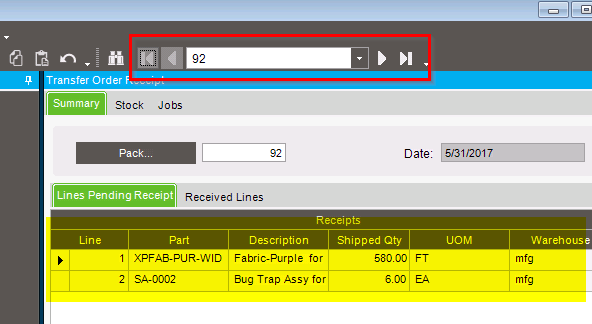 If you need to do this regularly, I'd suggest a BAQ Report or dashboard.
EDIT:
You'll need to do the above in each site, as the Receive TO program only looks for TO's coming to the site it was launched from
What table should i be using to get these data to build dashboard?
Hi Jay,
We use PlantTran and put a filter on TranStatus = Open. This shows all In transit transfer pack slips.
Nancy
Thanks for the answer. I am working on a dashboard showing the interplant material movements - picking, picked and in transit.
There is a report in Material management > Inventory management > Reports called In Transit Stock. this shows transfer inventory that has been shipped but not received.