So in the Inventory Transfer there is the FromBinNum field. If a user manually inputs this field, it will be saved exactly as typed since it is case-insensitive. Because of this, it's causing some confusion when people are going and grabbing parts from bins, as 03l01 looks like there's a letter I in it when the correct bin is 03L01. Here's what it looks like: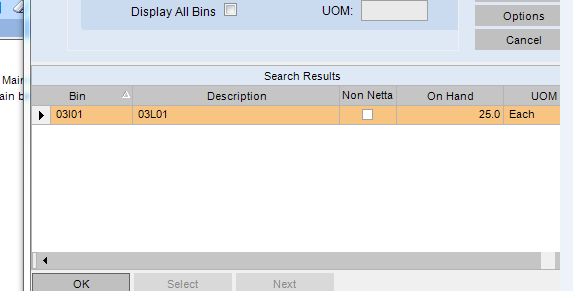 I want to make it so that the user can keep entering a bin number without worrying about case sensitivity, but then change the value to the correct case once the bin is found. Anyone know how to do this?
Also, where is that FromBinNum value being stored?
Thanks for the help