For the multi-site people out there.
I made a BAQ to show transfer orders. I was hopping mad when site A could not see site B stuff.
I learned that if you use the PartPlant, PartRev or Warehse tables in your BAQ (and inner join), the BAQ is restricted to only the sites that the user has access to.
This is documented in a table called zDataTable - note the RestrictedBySite column: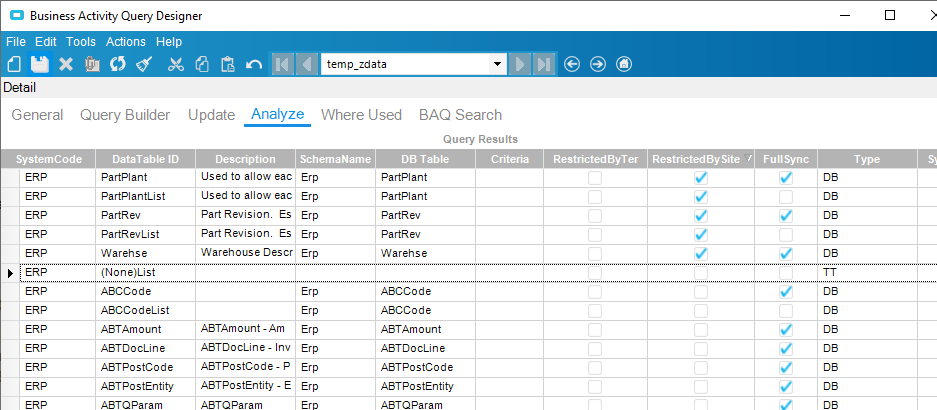 (I recall others hitting this with territories. Notice the column to the left of the site column.)
Credit to Aeron at Epicor Support for showing me this today.
But there is hope! If you left-join on those tables, you're OK.
So this is what failed: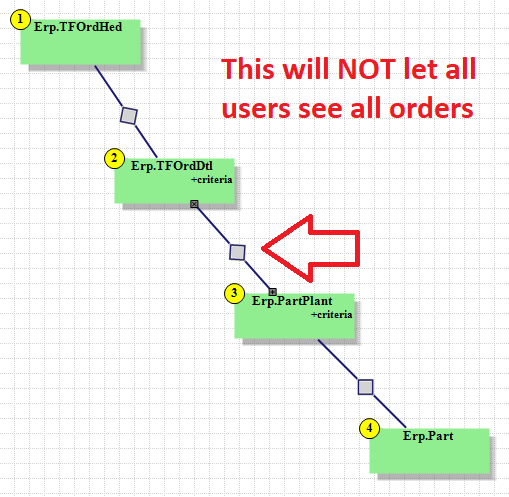 But this works:

For this, PartPlant is filtered to site A. Site B people can't see the detail from site A, like the buyer (yeah I don't know why they wanted that either), but that's OK for me. It at least works in both sites. It's just that one site doesn't get all the detailed info. But they get all the rows, which is what matters.