@aidacra this is for you!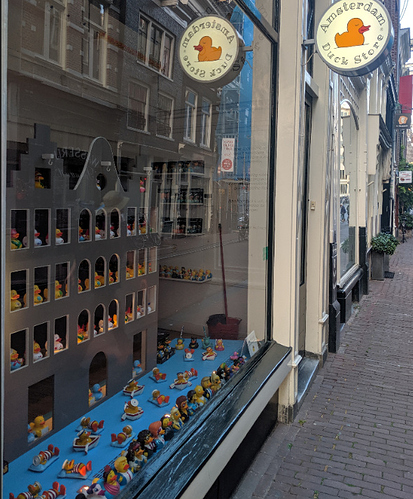 Kinda hoping the name of the store would have been "What the Duck" and not something boring like the Amsterdam Duck Store…
Watch out for the bikes. I nearly got run over several times when I was in Amsterdam…
So "Duck" and "Store" are the same in English, as they are in Dutch?

Is it located in the yellow duck district?
Front row … third from left…