I am wondering if anyone has printed AR invoices that are credit card transactions that are open and close when shipped in manifest.
We need to provide the invoice to the customers and don't want to have to go in to each order after the fact and do so. The shipments don't even appear in the get shipments when doing AR Invoices.
You get the window that shows the following Post Update Message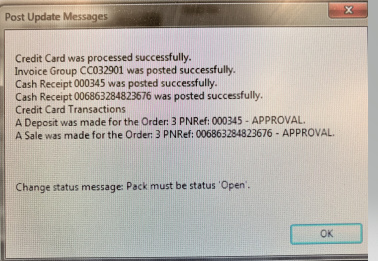 Just looking to get this to email directly to the customer or to wherever identified in routing rules.
Anyone doing anything like this?