Epicor 9.05.701
For this part the mfg lead time calculation doesn't seem to work…
Top Level HEP4NFN is made up of 3 parts…this extract is from the BOM listing:


The first material part, H101E01 has a lead time of 2, without even considering the other 2 parts…yet the top level part shows this: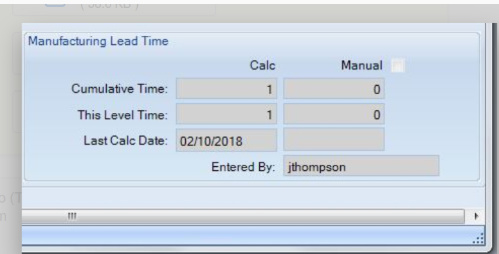 I've checked to see if the calculation ran without errors and it had the status "completed".
Anyone else seen anything like this?
Is it a tick box that is not ticked maybe?
Thanks in advance.