Hello all,
Just when I thought I had a working understanding of GL control codes…this happens.

Our accountant just created a new GL account for "Purchased Components", which we want to be available under Control Type = "Supplier".
Here is the account segment:
Here is the GL Account: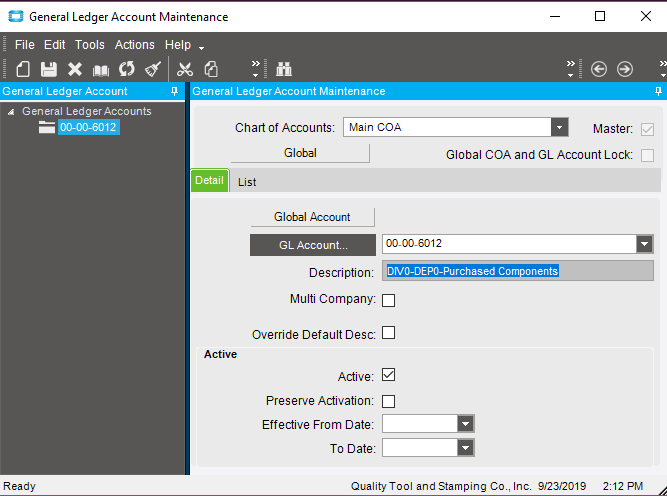 Here is the setup of the "Supplier" Control Type:
But when I try to access this code from Control Code Maintenance, 00-00-6012 is not available:
Code 00-00-6011 (Tooling Cost of sales) appears to be set up exactly the same way and it appears in code list.
Can anyone give me any guidance on what I'm missing? I tried to create a new code from Control Code Maintenance but it didnt seem to recognize my existing GL account and I couldn't fill in the account context info:
Thanks,
Alice