Hello
From time to time I have issue that some controls don't show properly at form. They can be moved or if I set them to be invisible they are becoming visible again.
it's hard to guess what could be the reason and I there is no properties of that controls.
Here I have example where I have hided textbox but after some weeks it's displaying back.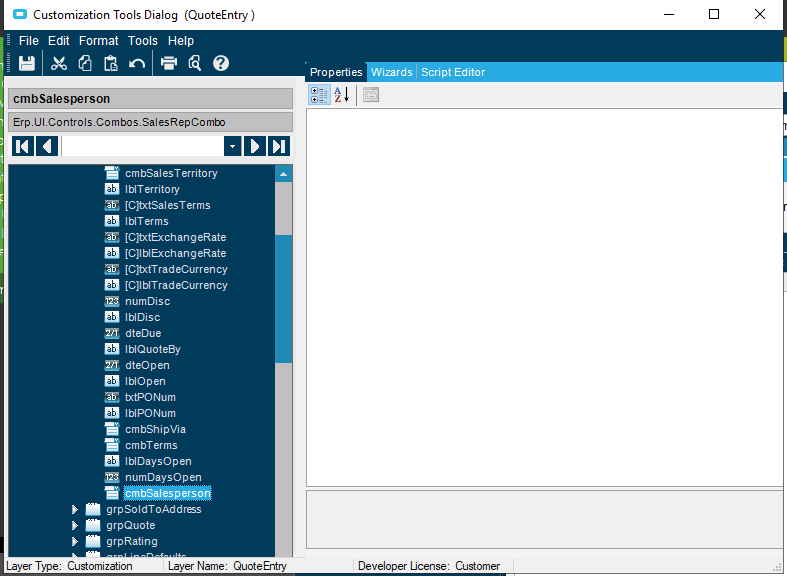 Primary Salesperson label also is visible (what I don't want) but for it I can see properties.
And even if I set Visible = False it will show up again when I restart the form.
I ran Customization Verification in Customization Maintenance and it showing this.