Epicor version: 9.05.701
Referring to the orange line in the screenshot below…what reasons would the "available", "consumed" and "required qty" fields not actually populate numbers?
I've checked that there is a BOM referring to part number H138A, and there is.
Does a conversion need to be ran?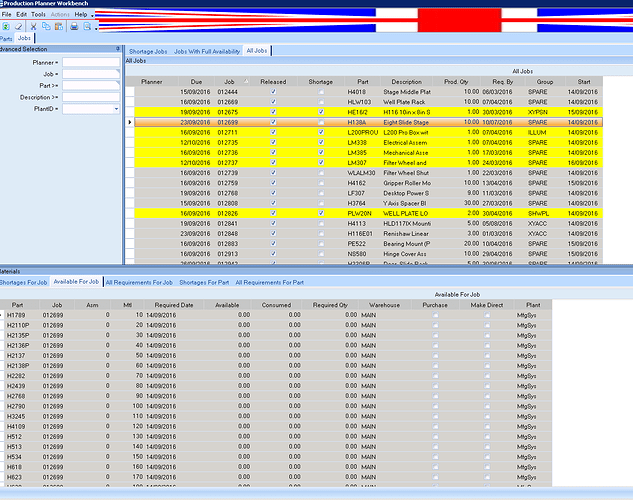 Many thanks in advance.