I'm trying to write a simple query to return the PerCon information associated with entries in the QuoteCnt table.
This sounds pretty simple, however I'm running into difficulties with the way that these are actually stored.
From this screenshot, you can see that this quote has 3 contacts added to it. These are actually some unholy mixture of CustCnts and QuoteCnts that appear on the surface to all be from a homogeneous data source.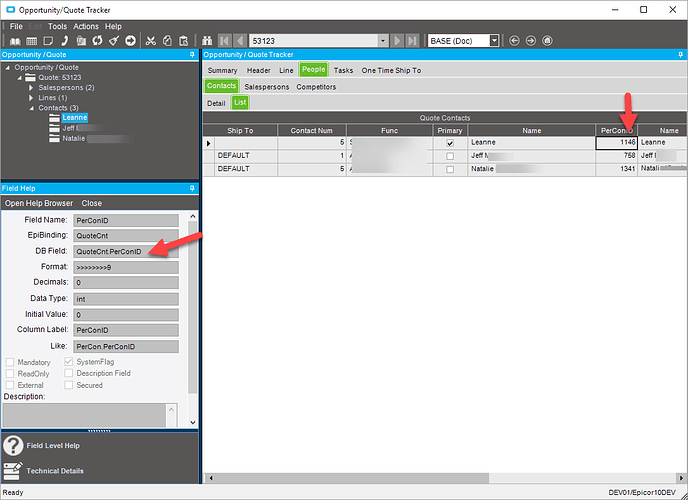 From the UI, it looks like the prime contact has a PerConID associated with it.
If we query the QuoteCnt table in SQL, we see that this is not storing the PerConID

Clearly, it's not storing the PerConID in the table as I thought.
The intent is to simply query this list of data as it appears in the UI so that I can return basic information about that PerCon.
What am I missing?