Hi.
I have added a new checkbox parameter to the Material Queue Report, everything works fine.
I save the CheckBox selection as a default using the Save Default Values option from the options menu, but when I open this report again, the value has changed to its original value.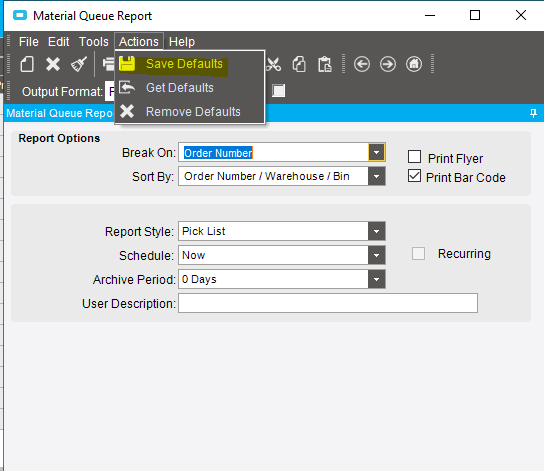 Any ideas how to achieve this?
Regards …