Hello,
Was wondering if someone could please help with my Order Entry Service Connect workflow…?
I've updated several OrderRel.ShortCharXX fields using Service Connect and it looks like the information got placed in the fields and saved successfully without Error:
This screenshot shows the SalesOrderImpl.UpdateExistingOrder .NET Reference processed with no Error:

This shows the SalesOrderImpl.UpdateExistingOrder - OrderRel.ShortCharXX fields with the appropriate data in them: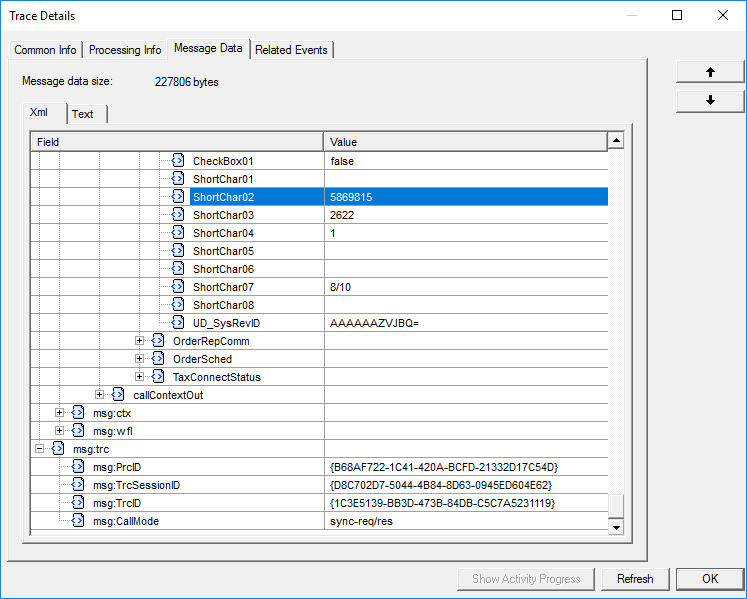 Yet when I run a Query for that particular Sales Order…I get No Data in the OrderRel.ShortCharXX fields:

My Query contains ONLY the OrderRel table and my Criteria is OrderNum = XXXXXX: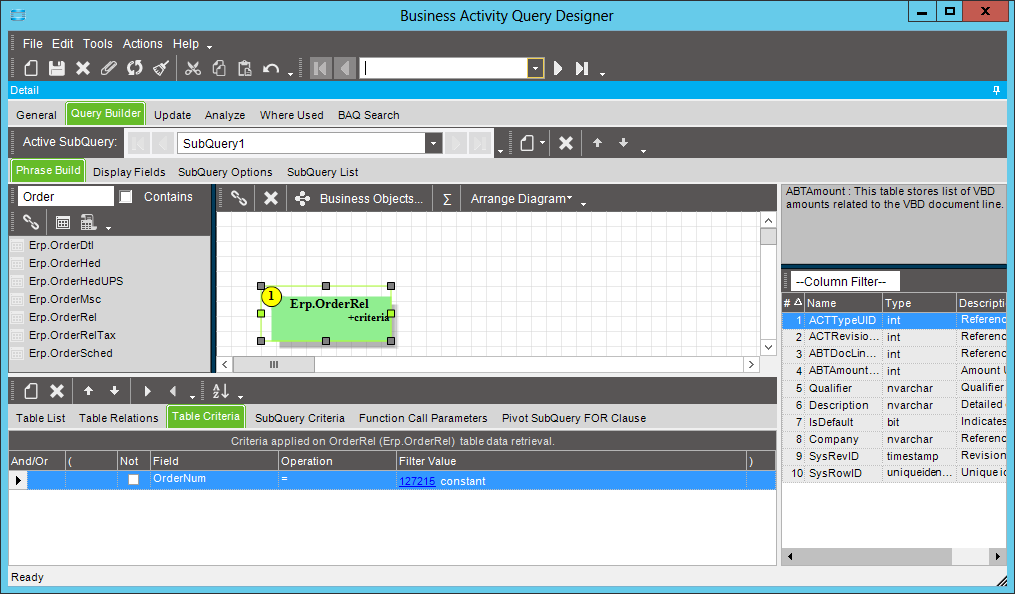 Could someone please explain to me why I can't see the data in the ShortCharXX fields in my Query even after it looks like Service Connect added data to them? Is Service Connect maybe not finding the associated OrderRel_UD Table and possibly using the wrong UD_SysRevID (I was assuming this is what points to the _UD table)?
I would appreciate any help you can provide on this mystery…



Thank you!
-Heather