Asking for a friend…

In Supplier Maintenance there is a field for Minimum Order Value: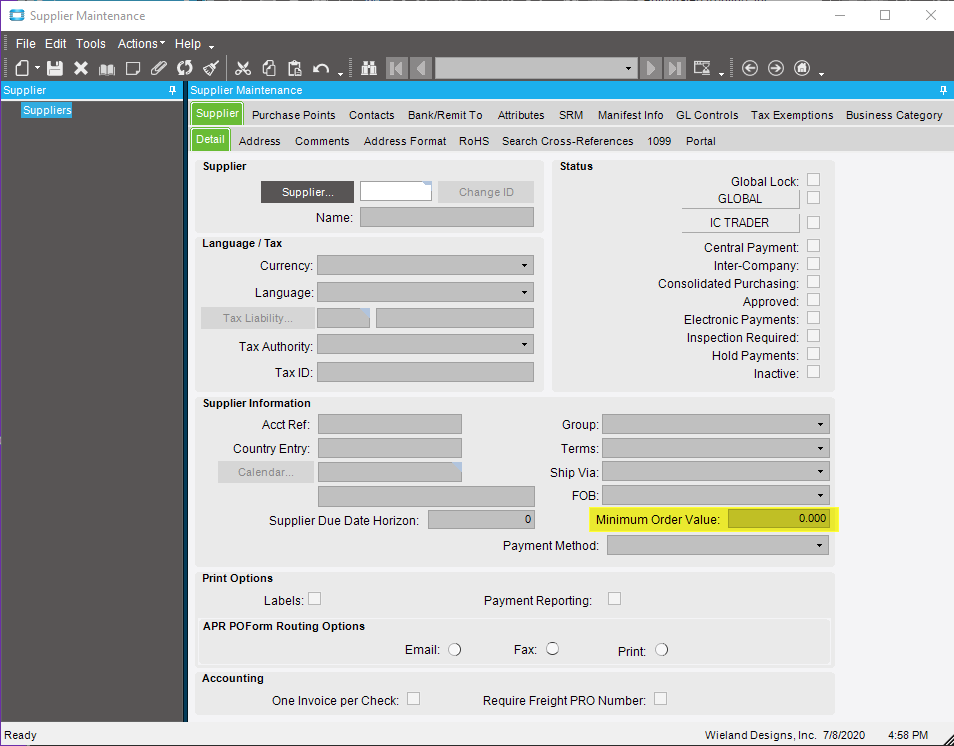 ---
Epicor Help says:
Minimum Order Value -
Specifies the lowest total amount allowed for any purchase order placed with this supplier. This field helps you avoid making small purchases that are below your company's normal order quantity from this supplier.
This value is compared with the total PO value. If this value is less than the amount displayed on the supplier record, a warning message is displayed:
Purchase Order Total of (Current PO Amount) is below the minimum value of (Entered Minimum Order Value).
Note, however, that this warning does not prevent you from finishing the purchase order.
---
The message does pop up when generating a PO manually. But when using PO Suggestions and Generate POs from PO Suggestions is there any indication that the PO does not meet the Minimum Order Value?