epicor 9.05.701
Task: i created 2 custom fields in miscellaneous shipment entry.
is a loan expiry date.
is today's date
The idea is that when today's date gets to the expiry date an email will fire to specific users updating them.
Problem: The email fires but the TODAY date doesn't automatically update at midnight. The TODAY date only updates when the record is added/updated etc.
Does anyone know how to fix this?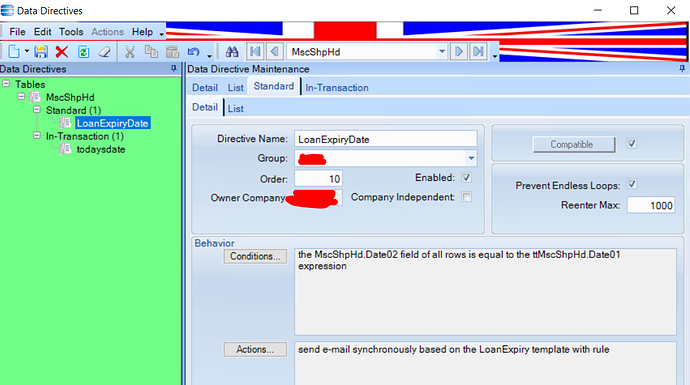 Thank you in advance