I am trying to do some error checking before a particular field in UD10 is being updated.
So I created Pre-Processing BPM.
If I have just one Show Message Widget, the Show message will only display once.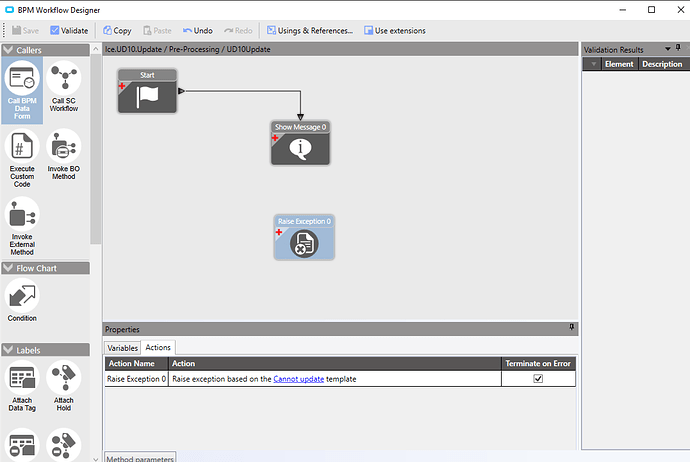 Now, when I add the Raise Exception Widget after the Show Message, the Message will display 3 times and the Raise Exception will display 3 times.
Am I doing the error checking in the wrong place?