Hi all
Going through the old WCF documentation and I've run into a snag with the SessionMod client behavior.
I am able to login to the session, but when I call the logout method, I return an error: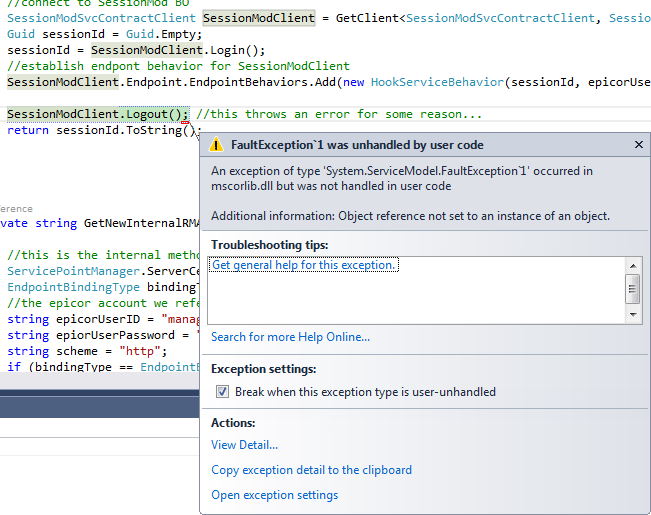 This seems strange especially since it's coming straight from the documentation. Anything obvious jump out at you as to what the issue might be?