Anyone have trouble with the "Matches" logic on a dashboard tracker panel? We have a previously working dashboard that utilizes a tracker panel with a "Matches" condition on a field.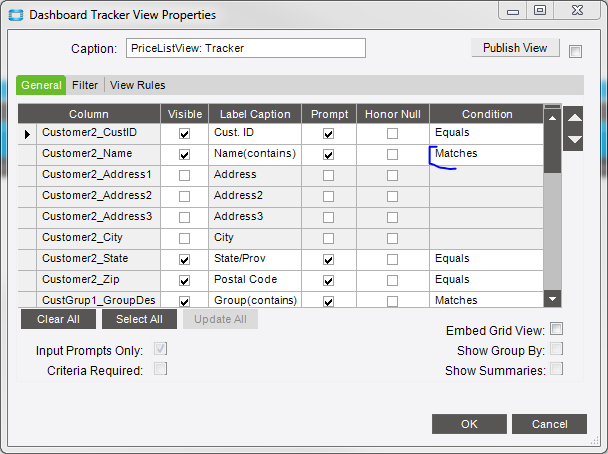 This appears to no longer work as intended. When attempting to search on a field using the tracker, all results are omitted.
I tried changing the logic to "Starts With" and it works as expected, but the "Matches" seems to have an issue.
Anyone else experience this?