I never want to assume another users comfort level with the E10 environment, so I often explain in great detail - which seasoned users may take as though I'm talking down to them.
If the user profile that pops up (see below) indicated the users level, it would save you from providing an answer that is possibly over their head, or over explaining something they already know how to do.
Either a list of proficient areas (RDD, SSRS, CR, UD fields, EAC, …)
Or even just a level like: Basic User, Developer, Admin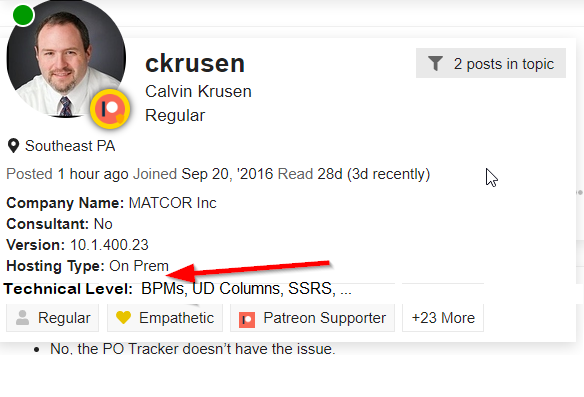 FTR - that picture is over 10 years old. And to no one's surprise, I'm much grayer now.