Hey all,
This question has been asked before but I am still missing something. I am attempting to bring in Bin locations for raw material and components on the Job Traveler for one of our companies.
I have created a new RDD and linked PartBin to JobMtl.
I brought the new xml data location into Crystal, and it did pick up the PartBin correctly. I was able to bring in the Bin number.
However, I am missing rows in the subreport as compared to the old definition: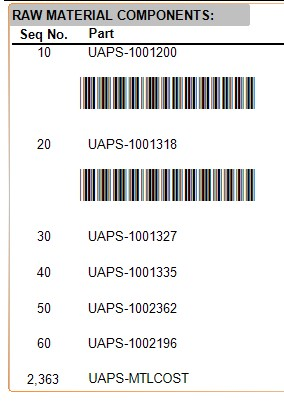 Old

New
I have tried taking one of the "missing" parts and adding a Bin into the "Bin Information" tab in the Part master as suggested elsewhere in this forum, but there was no change.
Any ideas? We are on-prem, 2022.1.21.