Yes, you did read the correct. EVERY TWO MINUTES I and an alias email are receiving an aged payables report that was run either this morning or last evening.
There was a system agent task to run weekly and email from the report that would email to the ap@cementexusa.com alias and cc: me. This was done right through the report and not through advanced print routing.
Epicor ICE and Epicor task agents were stopped and started this morning around 9a for another issue. Since that time, even after deleting ANY related AP agents this same report has been being emailed every two minutes without fail.
I looked in SQL and there is nothing in ice.MailQueue and there is nothing in the system monitor scheduled or active.
This is bordering on a nightmare! Any thoughts?
Here was how it was set up: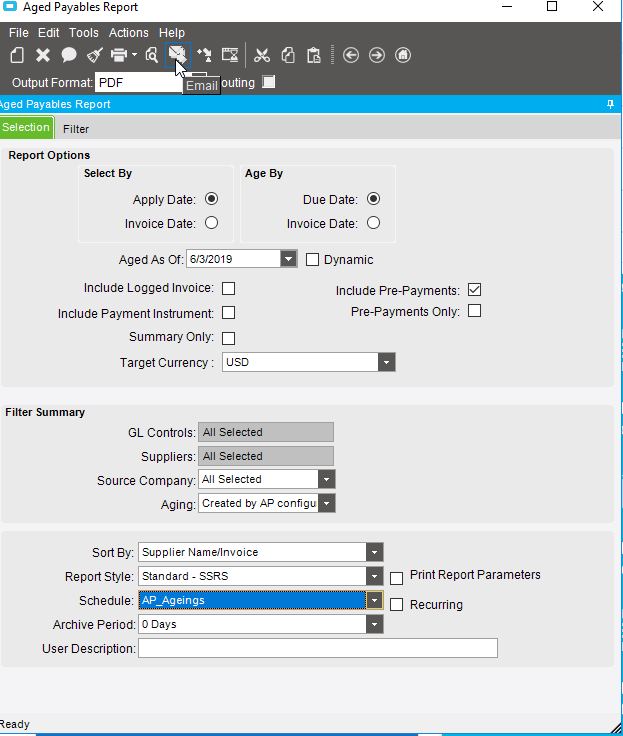 In fact, I received it only four times while drafting this email. Send help!