This is intended as a parody. Still needs some work, but I am quite pleased with the early versions.
Just asked Haso yesterday afternoon if there was anything new out by MC Data Directive! Love it Chris!
But really it's mostly Chris Conn. love that little line
It's about time. No, wait. That's mostly Chris Cron.
@Mark_Wonsil well it sure makes sense on many levels.
Are we sure it isnt Chris Corn?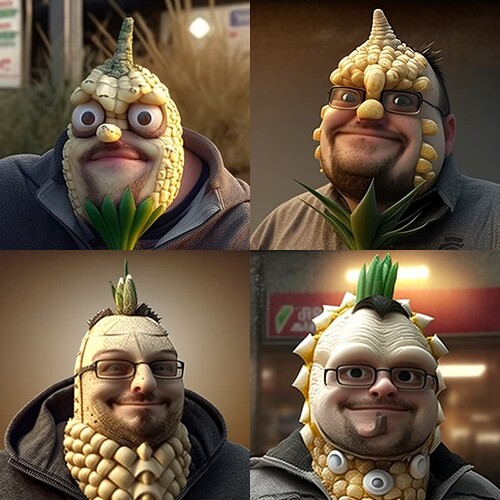 Can't wait to see you in this form at insights.
I was impressed with the first post.
The rest, well, I'm not sure what I just witnessed.
Top left looks like a good profile picture per @hasokeric
I can't wait to unsee all of that.
Where's my eye bleach at?
That's better.
That's Colonel Chris Corn to you.
The Wonz.

He'll fix your Epicor by smacking the side of your server.
Or pull out the wire, blow on it, and plug it back in???
While saying … "Aaaaaay!"
I love this more than I should.