I'm still new to all this, but I'm trying to work through a test case on the new workflow. There is an automatch process, and it does a lookup for finding receipts that would be for the invoice to match against. That lookup comes back with one record (when I test it, and when I look at the trace xml that it produces), but for some reason the result comes back 0
here is the workflow action, where you can see the result (this is an epicor provided action BTW)

here is the trace with the result.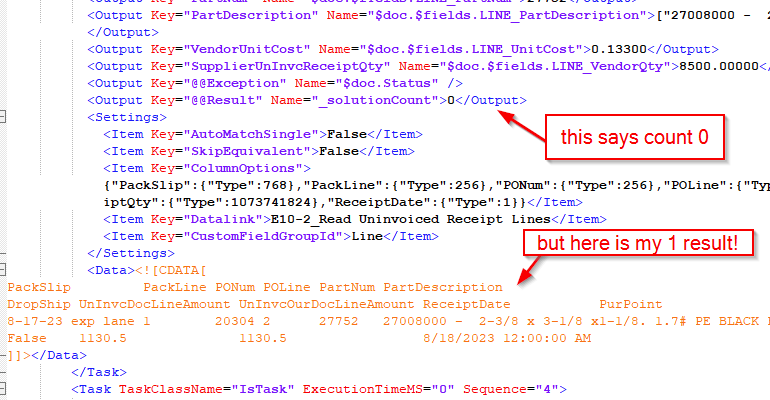 Here is the row that comes back when I test this. A single row.

Can someone help my understand why the result count is 0? I clearly must be missing something.
The reason that that matters, is because if the solution count is 0 it goes to the branch that says that there are no matches.