Hello,
I'm looking to populate a reference field in the receipt entry with a button click, so that an external document software can reference the data.
I'm using this code to generate data, but I'm unable to populate the text field or update the table value. Can someone point me in the right direction for updating this database?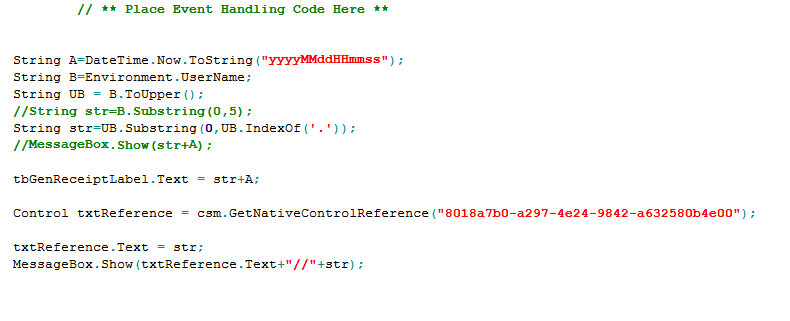 This is the reference field I'd like to populate with a button click:

Thanks guys!