So, both Epicor and Avalara support have been useless with this.
I'm having intermittent issues when trying to connect to AvaTax through Epicor.
When I click the "Test Connection" button in the company config, it will validate successfully every other attempt. So, it will validate, fail, validate, fail, etc.
It fails with this message: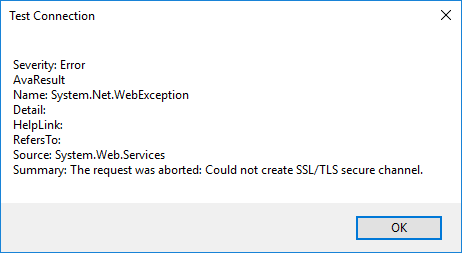 I have never seen something work every other time consistently before. Anyone have any idea what's going on?