Epicor 9.05.701
Hi guys, i'm hoping this is a quick one…I have a BAQ where one of the tables is PARTBIN, I have criteria applied to the table as per the screenshot below…i basically want the BAQ to display a SUM of the partbin.onhandqty of the warehouse codes applied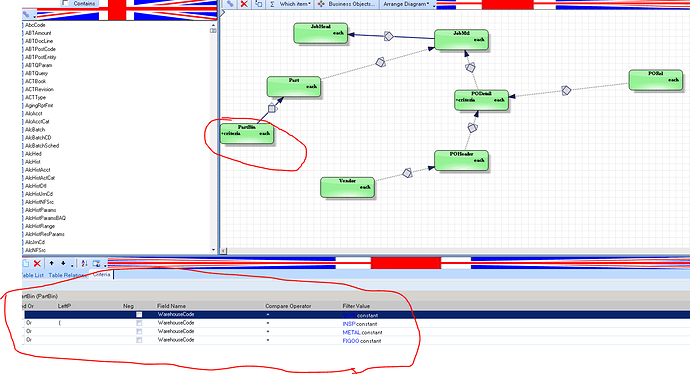 At the moment, i have just brought in the field into the BAQ and it brings the correct data, but multiple lines as it brings in a line for each binnum.
All, i want is one summed total (so add onhandqty for the 4 warehouse codes and return me the answer)
I tried making the PARTBIN table "issummary" but got the error "Possible erroneous query detected. One or more tables marked as summary while no aggregate functions are used in calculated fields."…i then tried taking the field out and adding a calculated field using the below…but then the numbers it returned were nonsense…i couldnt make sense of them at all.
I think i'm doing something basic wrong, but not sure what.
Many thanks in advance.