I love the quote feature on this forum. It's great for responding to a specific thought in someone else's post.
So I tried to hack this in MS Outlook and it looks great when I am composing the message, but not when I send it (when they receive it).
Like this one I just sent a coworker: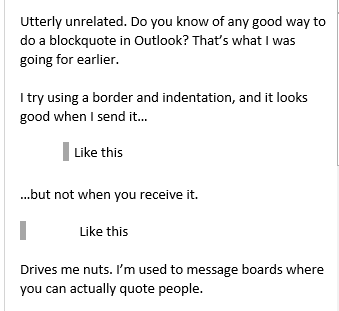 The gray bar is Borders and Shading, and I indented the text. After I send, the text stays indented, but the border goes over to the left margin.
Anyone ever seen this?