Hi guys,
I've created a Quote.Update.Pre BPM to send an email when a UD field is checked in an updatable dashboard. I got the email to work, and in the email template, inserted a few fields from the ttQuoteHed table.
First question - How do I link other tables to the email template? When I click Insert > Field Query, I only see the ttQuoteHed (and other ttQuote tables mostly). I'd like to add all call log records for that quote number, but can't figure out how I would join that table (on QuoteNum) so it's available for the email template to use. Is it time to learn C#?
Second Question - What does the filter do in "Select Table Fields"? I couldn't find anything in the help or BPM Epicor Education documents.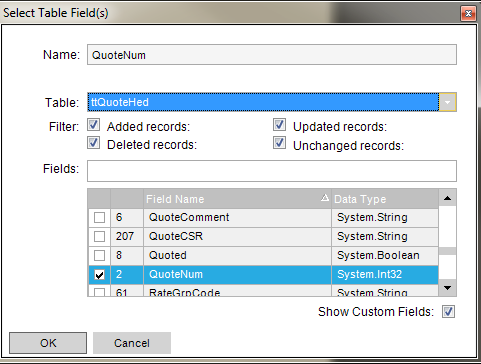 Thanks for the help!