During our nightly MRP process set, there are thousands of 'informational' messages in the server log and Application Event Viewer that all say "Cancelling from .ctor". MRP, and Global Scheduling finish without error, and everything seems to have been calculated correctly, and no errors are reported in the MRP logs. These messages have been occurring for quite a while, but now I would like to understand what they mean, and possibly how to stop them.
Anyone know what these messages mean?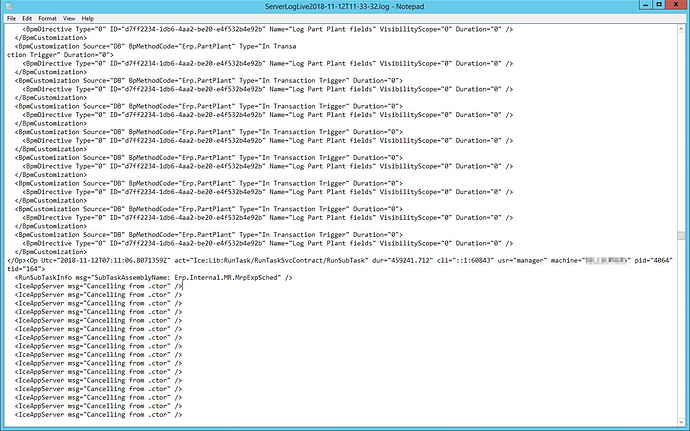 Currently on 10.2.200.16, but I think the same messages occurred on 10.1.200. On premise server.
Andrew Lintz
PP Systems