I am trying to help accounting and I am stuck too.
We have an OLD PO that a was recieved but never invoiced. When we try to invoice the invoice we can't pull in that PO Line. It shows never invoiced in PO Tracker


The PO also shows on the Received but not Invoiced Report


But when I try to pull in the PO it doesn't show up.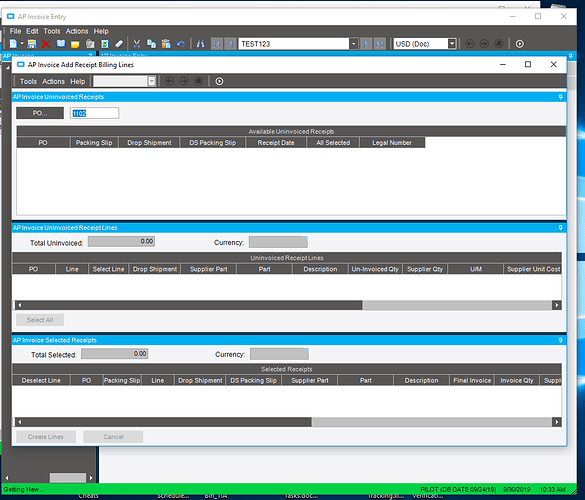 We have tried every way to pull it in but can't seem to invoice it. I am sure I am missing something simple but accounting module is not my strong point.
Any ideas?
Thanks Kim