Recently a user had an error that was related to this BPM. Basically it's a JobDeleteTracking BPM on the pre-process of the method JobEntry.Update.
I have it so whenever a user deletes a job it will write USERID, JobNum, Date, and Job Description into the UD13 Key fields. Now the user's error was "The maximum number of characters allowed for Key3 is 50" So I'm assuming that the JobDescription field (that updates to UD13.Key3) was over 50 characters…
Now I'm trying to edit the design of the BPM and I'm getting this error: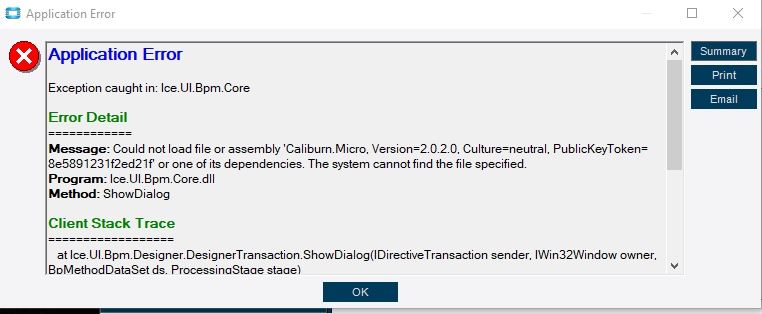 So is my BPM gone forever? Will I really have to re-create the BPM just because it gave an error when firing? Also is there a way to edit the format for these UD fields so I can have more than 50 characters on Key3?