I have a DD to populate the Change Log for the Part Table. I have a condition block to monitor 9 fields.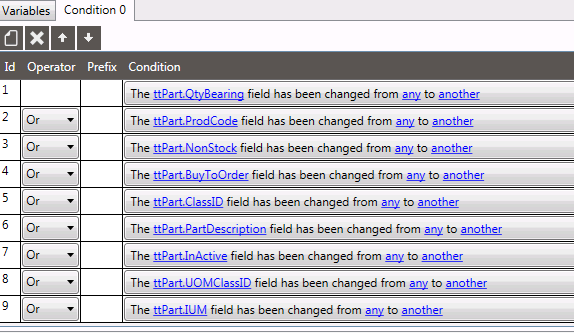 Is there a condition I could test for, for when the record is first created? And if so, could a Change Log entry be created? (I'm of the school that going from 'Non-existing' to 'Existing' is a change)
Is there a better way to specify the fields to be monitored, or is individual criteria OR'd together (like shown above) the way to go.