I have a dashboard that I'm converting from Classic that is not showing two particular columns (OrderDtl.ExtPriceDtl & OrderDtl.Discount) in the grid nor in the "Personalize Columns" panel, but they are in the data view and not hidden. I can see them in the grid model > columns, but they do not show in the grid. I can check the "hidden" box in Grid Model > Columns and then uncheck it to see the columns in Application Studio. However, when I preview the screen they appear in the active card, but as soon as I move off that card to another then the two columns have disappeared from all cards, including the one they were initially showing in.
I've tried by converting the old dashboard (making some layout changes to the cards in application studio) and by building it new from scratch. I've got six different BAQs in this dashboard that all include these fields and every single one of the grids is having this same exact issue.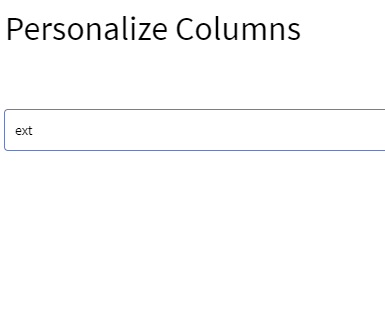 Has anyone else experienced this or know what I might be able to do to fix it?