Good morning all,
I'm trying to add a QR code to our crystal reports job traveler. I found an old thread on the forum suggesting using a dynamic link, but I think I'm doing this wrong.
(Old thread here: https://www.epiusers.help/t/qr-codes-and-crystal-reports/31650)
I insert a picture object into the report using a URL like so:
And then I try setting the Graphic Location via formula using our desired field (which is just a concatenation of JobNum and OprSeq) like so: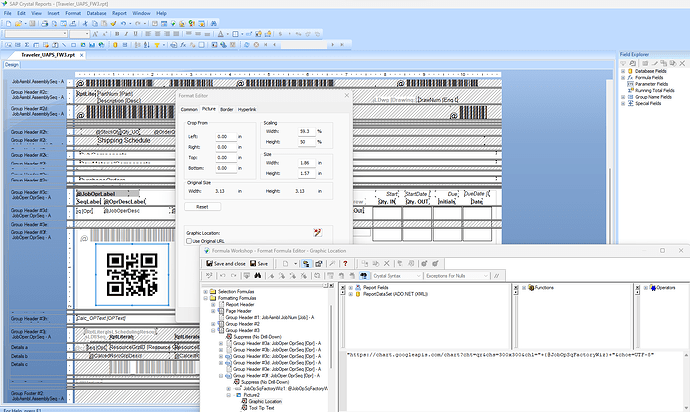 But when printed the report shows the same QR for each op generated from the original URL using "123456789." I did try adding the same formula to the Tool Tips, and that does change with each op as expected.