How do you get past the Database Login prompt for credentials when trying to run a custom Crystal Report in Epicor ERP 10.x?
We're migrating from v9 to v10 and I have some custom Crystal Reports from Epicor 9 that we're trying to get running in Epicor 10. I've gotten past the initial errors that I was seeing, and now the Crystal Report window pops-up, but it immediately prompts for Database Login credentials (LoginID and Password).
I tried using an Epicor username and password and that failed. I tried "Integrated Security" and that failed too.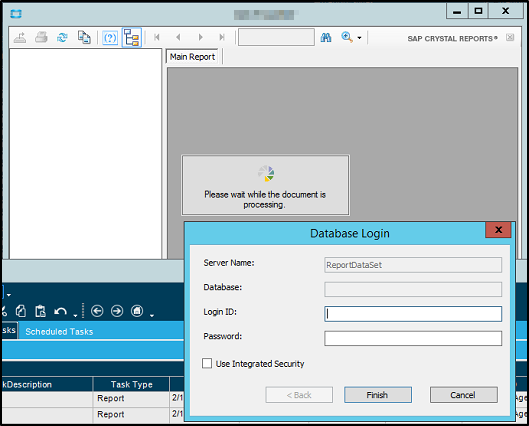 The XML file (for Crystal) is getting created in the EpicorData/Reports/Username directory.
I have a custom Report Data Definition created and in the definition, the Report Type is set to Crystal.
In Report Style Maintenance, the Report Type is set to Crystal", and my custom Data Definition is selected on the Report Style too.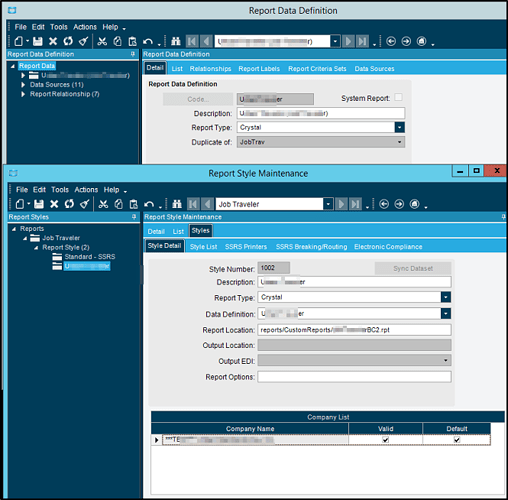 Feels like I'm missing something… Any and all suggestions are appreciated! THANKS!