Hey there,
On the quote dashboard I have a header-level calculated field with a tilde-delimited list of quote line statuses. The filter is set up as "matches." The problem is that it's not matching, even if I use wild cards.
In the following image I've entered the filter value "%HOLD%, but have not yet hit refresh: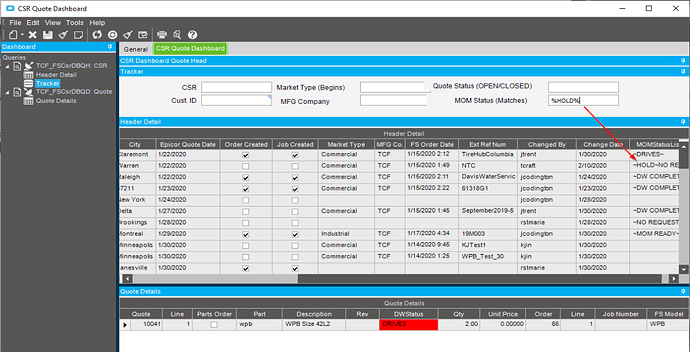 After the refresh:

I've tried asterisks as well.
The tracker:
Bug? Operator error?
Thanks,
Joe