Where I work, we have, basically, a single product line that we sell, industrial trucks. They all basically look like this: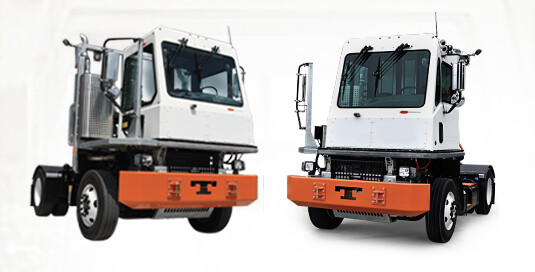 Now, in reality, there are two primary kinds – street-legal and not – and also, every truck is custom to an annoying degree (colors, heated mirrors, how many exterior lights, ad infinitum). The options are all a la carte (no real "packages"), so the combinations are endless (presuming they are physically possible).
You, the person that doesn't work here, would probably never spot most of the differences between two customers' trucks. But I would.
I get asked on occasion, "What parts are common?" And HOW common are they?
The biggest problem I have with that is how on earth do you define that?!
By the way, this is not an Epicor question. I'll do this in Excel. And just assume that there is no logic as to how the BOMs are created. We don't use Configurator yet and there's no real "base model" to, um, base your calculations off of.
What I am asking is about comparing multiple (say 5) BOMs blindly - with no bias or logic as to why they should be alike or not. Just raw math.
Example:
How many parts are in every BOM?
What percent of parts are in every BOM?
2/5 = 40% (if a BOM is, on average, 5 parts)
Or 2/12 = 17% (if there are 12 different part numbers in all the BOMs)
What percent of parts are 80% common? (In 4 out of 5 BOMs on average)
3/5 = 60%
Or 3/12 = 25%
But part V is pretty commonly used, too.
I have found that if you go down below that 80% number, you can actually end up with a percentage over 100! (I could explain, but let's not…) So this can get to where you start lying to yourself.
Are there any standards on how to answer this question? Any functions from statistics class that would help?
============================
If you feel like throwing this in Excel:
| BOM 1 | BOM 2 | BOM 3 | BOM 4 | BOM 5 |
| --- | --- | --- | --- | --- |
| Part A | Part A | Part A | Part A | Part A |
| Part B | Part B | Part B | Part B | Part B |
| Part C | Part C | Part C | Part C | Part M |
| Part J | Part V | Part V | Part X | Part V |
| Part K | | Part W | Part Y | |
| Part L | | | Part Z | |