A user asked me to build a BAQ to list all the parts with operations that have the flag Auto Received into Inventory in Method Tracker unchecked.
I checked the Field Help in the Method Tracker to see the database column bound to the checkbox and it said ECOOpr.AutoRecieved.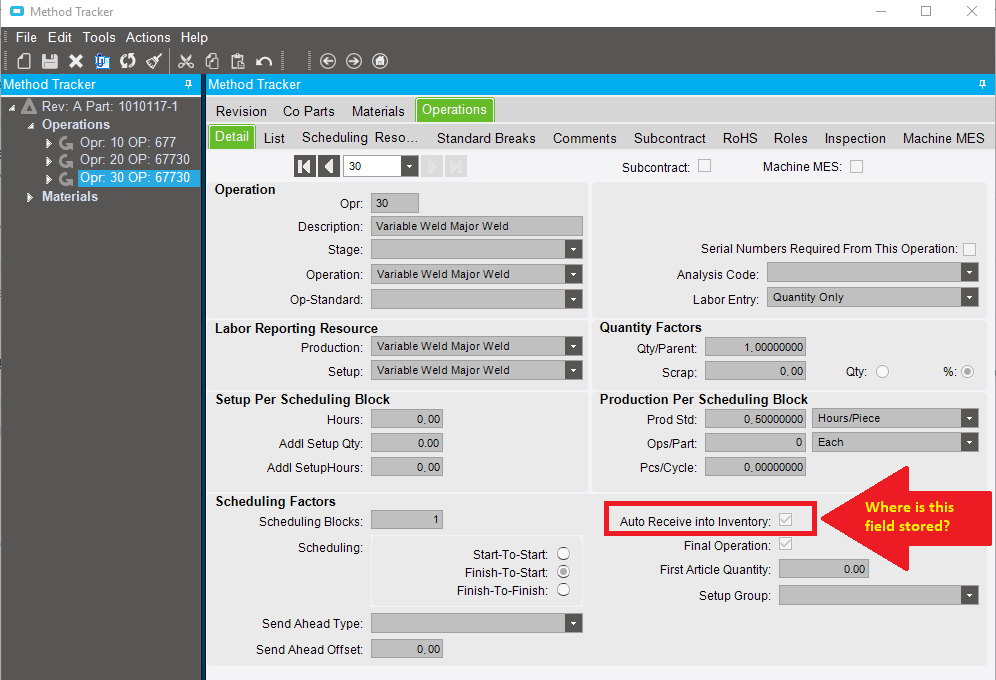 I looked in the ECOOpr table but is not there.
Any idea where to find this field in the database?
Thanks.