By default when your account is created, you will receive email notifications to the email address you supplied when you created your account for all new posts

Should you choose not to receive email notifications every time a topic or reply is posted to the forum uncheck the 'Enable email list mode' checkbox.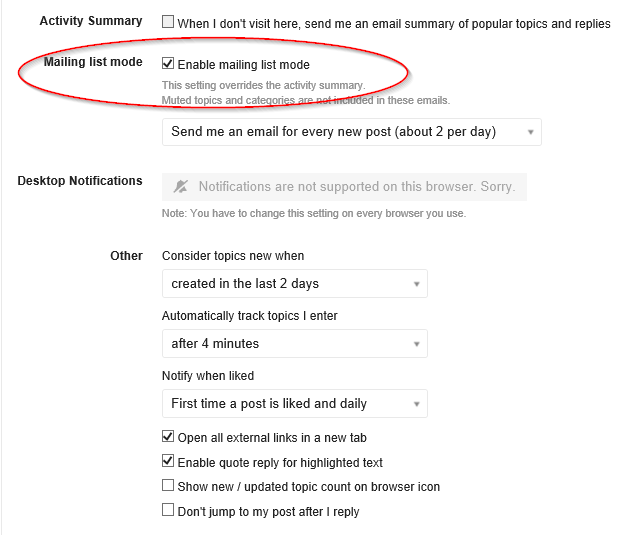 You have the ability to also email a new topic under a specific category directly from your email account as well. If you reply to a posted topic via your email, it will be threaded inline with the topic under the category in which it was created. In order to post a new topic via email in a category include the category ID in your email address in the format below.
---
---
---
---
---